On 6 March 2018, the BepiColombo engineering model was delivered to ESA's mission control centre in Darmstadt, Germany.BepiColombo – ESA's first mission to Mercury – is based on two spacecraft: the ESA-led Mercury Planetary Orbiter, with 11 experiments and instruments, and the Japanese sp…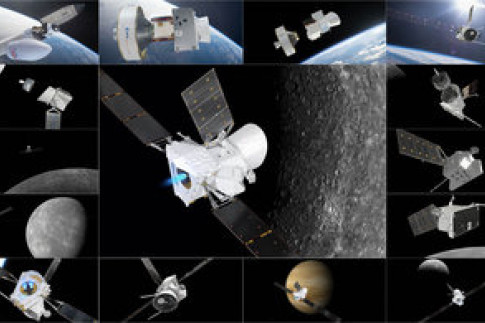 The BepiColombo mission to Mercury passed a review milestone last week, confirming that it can leave Europe and begin preparations for launch at the Kourou spaceport.The spacecraft and ground equipment, along with personnel, will start transferring to Kourou towards the end of next month.…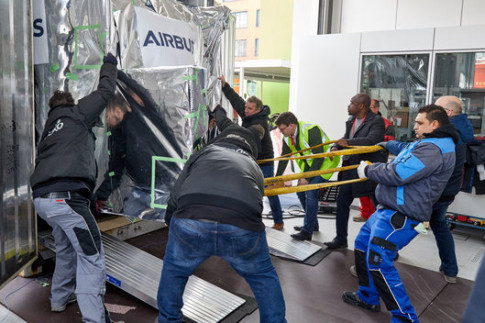 Die Merkur-Mission der ESA geht in eine weitere entscheidende Phase. In dieser Woche traf am Kontrollzentrum ESOC in Darmstadt das Konstruktionsmodell des Satelliten der BepiColombo Mission ein. An der originalgetreuen Kopie testet das Missionsteam nochmals alle Systeme des Orbiters vor …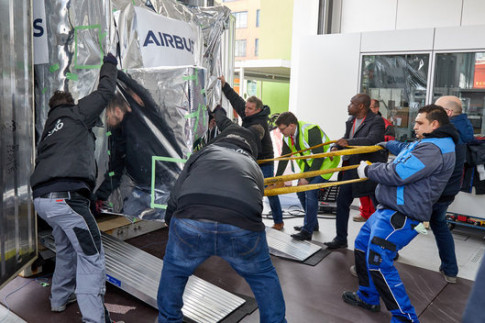 Die Merkur-Mission der ESA geht in eine weitere entscheidende Phase. In dieser Woche traf am Kontrollzentrum ESOC in Darmstadt das Konstruktionsmodell des Satelliten der BepiColombo Mission ein. An der originalgetreuen Kopie testet das Missionsteam nochmals alle Systeme des Orbiters vor …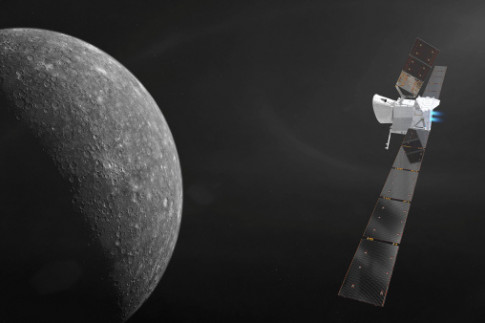 BepiColombo approaching Mercury. Credit: ESA/ATG medialab; Mercury: NASA/JPL
  sci.esa.int

"The only problem is, the Federal Communications Commission (FCC) had dismissed Swarm's application for its experimental satellites a month earlier, on safety grounds. The FCC is responsible for regulating commercial satellites, including minimizing the chance of accidents in space. It feared that…
  nasawatch.com

Engineers removed the combined optics and science instruments of NASA's James Webb Space Telescope from their shipping container in a high bay at Northrop Grumman on March 8, signaling the next step in the observatory's integration and testing.
  nasa.gov

China's Mars 2020 probe is undergoing testing for atmospheric entry, descent and landing on the red planet, a researcher involved in the mission has stated.

China's space station, set to be completed in 2022, will contain a core and two laboratory modules, the prototypes of which are currently being built.
  news.cgtn.com

The Chinese Academy of Sciences (CAS) declared Friday that it would start to make preparations for a new flagship X-ray space observatory for the research of black holes, neutron stars and quark stars.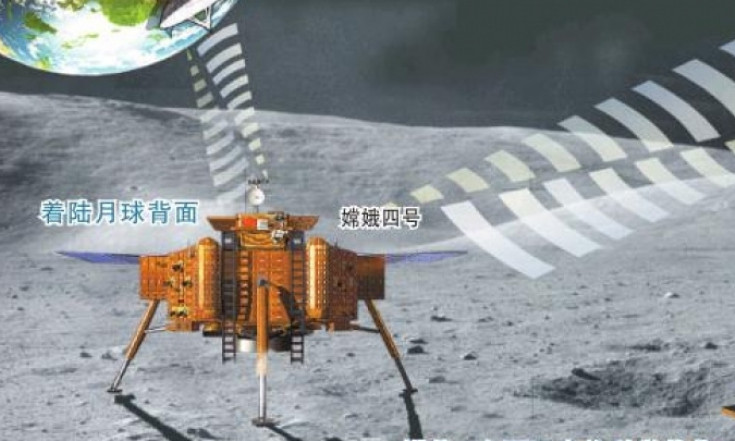 ​China's latest lunar probe, the Chang'e-4, is expected to land on the far side of the Moon on the second half this year in what is to be the first soft landing on the dark side of the moon in the history of space flight.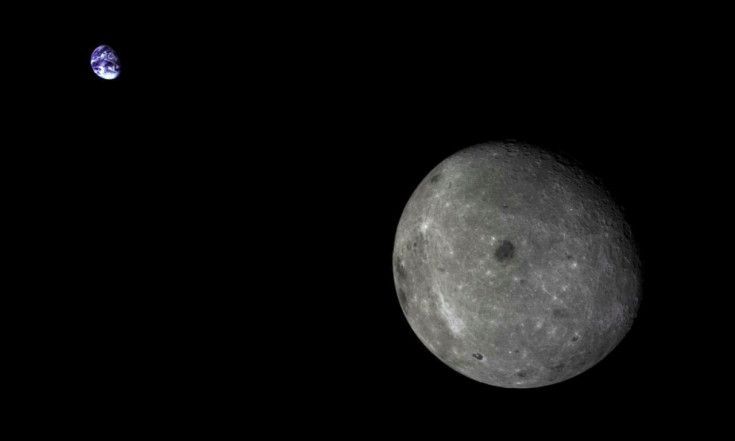 China's Chang'e 4 mission to the far side of the Moon will include two microsatellites to be used to test low frequency radio astronomy in lunar orbit.