Front Page / Titelseite

Europe's Ariane 5 appears to have gotten away with a black eye on Thursday when its 97th mission veered off course from the onset of the rocket's climb, but still managed to deploy two innovative communications craft in a stable, but off-target orbit from where it will be up to the SES 14 and…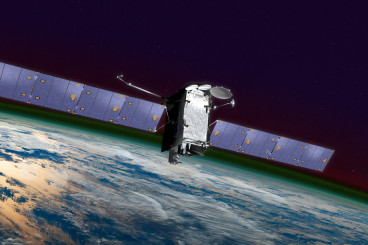 The satellite company SES confirmed that its SES-14 communications satellite, which hosts an upper-atmosphere-observation mission from NASA, will be able to reach its final orbit just four weeks late after a launch anomaly saw the rocket lose contact.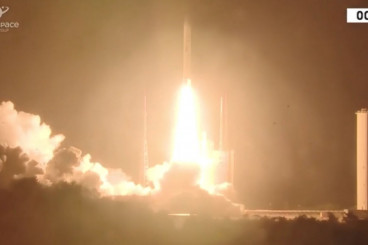 Two commercial satellites and a NASA Earth-observation instrument managed to reach orbit despite a scare during liftoff today (Jan. 25).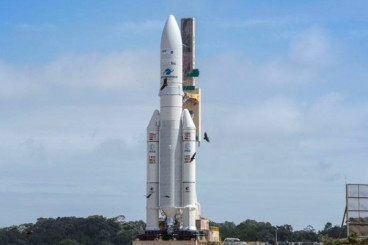 Europe's Ariane 5 rocket rolled out to its French Guiana launch pad in preparation for a Thursday liftoff on the vehicle's year-opening mission, tasked with deploying a pair of innovative satellites to a Supersynchronous Transfer Orbit peaking 45,000 Kilometers above the planet. Stacked…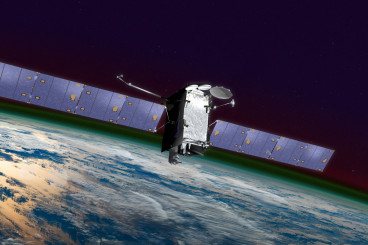 NASA's GOLD mission is set to launch Jan. 25 starting at 5:20 p.m. EST — here's how to watch live.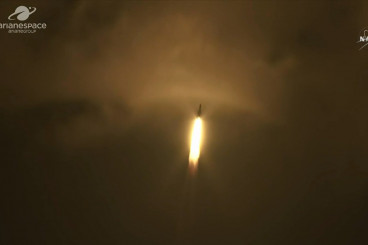 Two satellites, one carrying a NASA science instrument, are safely in orbit despite an anomaly with their Ariane 5 rocket during launch, Arianespace officials say.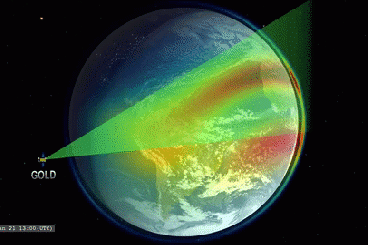 NASA's GOLD mission powered on briefly to open its detector doors before beginning a long journey into geostationary orbit.

NASA honors astronauts and others who gave their lives in the pursuit of space exploration with its Day of Remembrance today (Jan. 25). Here's how the solemn day is being marked.

An amateur astronomer appears to have made contact with a long-lost NASA satellite.

Russia's Soyuz rocket stands ready for liftoff from the Far Eastern Vostochny Cosmodrome on Thursday with a cluster of eleven satellites, set to rehabilitate the Soyuz/Fregat combination after encountering a failure on its last Vostochny launch in November.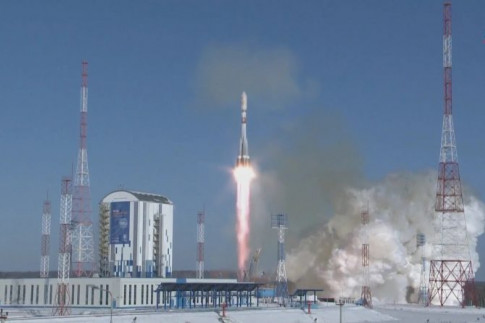 Russia's Soyuz rocket on Thursday lifted off from the frozen grounds of the Vostochny Cosmodrome on a mission to redeem itself after encountering a launch failure on its last flight from the new launch base established in the country's Far East.
---